Xiaomi's latest product
Xiaomi's latest product, Remember Spot? A quadruped robot made by Boston Dynamics that appears and behaves quite like a pet guard dog. Well, Xiaomi now has introduced a similar robot and is calling it CyberDog. Xiaomi has no immediate plans to mass produce the CyberDog and it will initially make only 1000 units available for "Xiaomi Fans, engineers, and robotic enthusiasts" at a cost of 9,999 Yuan which translates to around Rs 1.15 lakh. That's a very less price compared to the cost of Spot which comes at $74,500.
CyberDog is packed with a lot of software and hardware capabilities but what can you do with it? Xiaomi hasn't mentioned the purpose of launching a robotic dog and it hopes that the initial 1000 users will "propel the development and potential of quadruped robots". As for CyberDog, you can consider it as a pet. It is supposed to follow voice commands, follow you around and behave just like a dog. There's no information as to whether it will bark or not. Having said that, CyberDog doesn't look like a cute pet to have around and in fact its appearance is quite terrifying. But the good part is that it won't bite you and you can expect it to be an excellent guard dog which needs no food or sleep.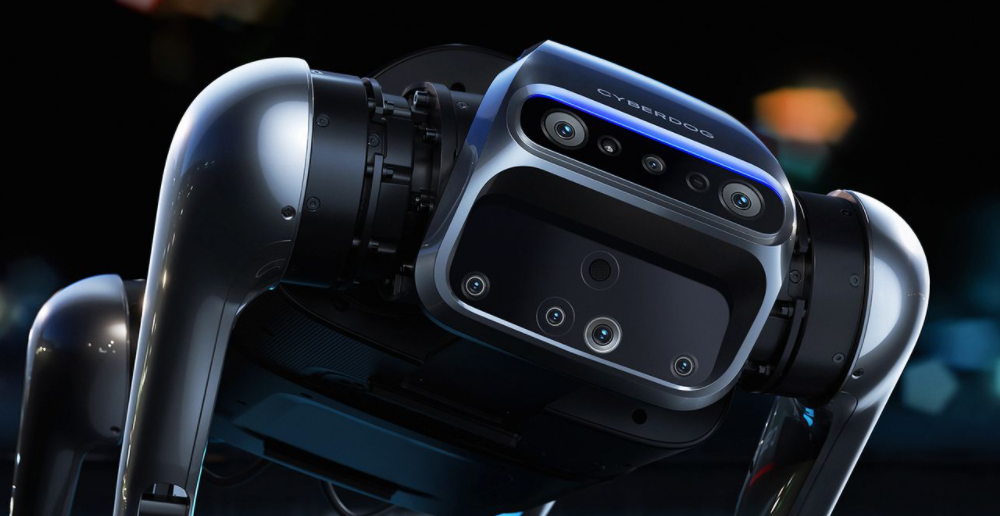 CyberDog can walk at speeds of up to 3.2m/s and weighs 3kg. You can make it to perform backflips without offering any treats! It's brain is powered by Nvidia's Jetson Xavier AI platform and comes packed with cameras, sensors, GPS module, Intel RealSense D450 depth sensing camera and an ultra-wide-angle fisheye lens.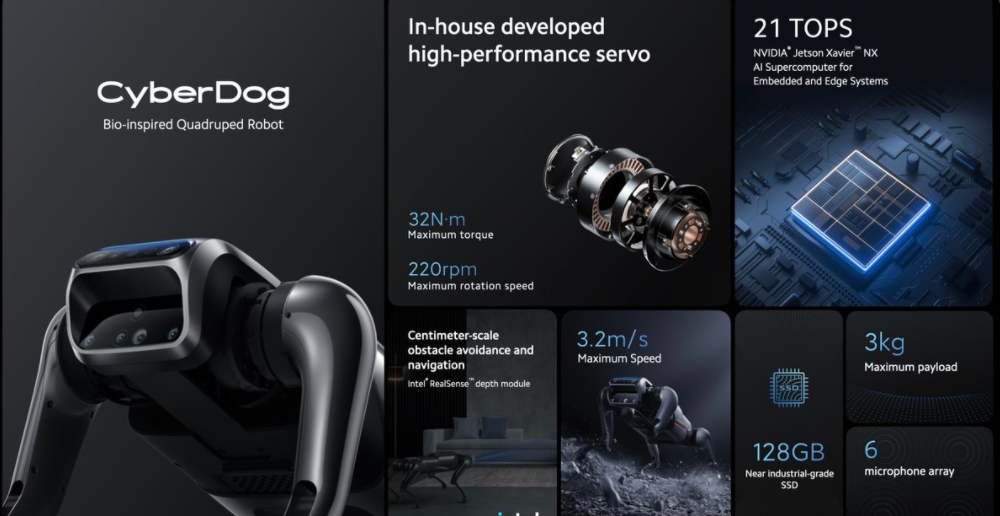 CyberDog may have a lot of eyes to guard you but there's no technology available right now that can give CyberDog the sense of smell.
"CyberDog can analyze its surroundings in real-time, create navigational maps, plot its destination, and avoid obstacles. Coupled with human posture and face recognition tracking, CyberDog is capable of following its owner and darting around obstructions," Xiaomi said in a press release. The robot comes with three USB Type-C ports along with an HDMI port. You can attach lidar sensors, more cameras and lights.